Stability, every step of the way.
Whenever you walk, run, jump: i-daptive® technology adapts to the worker's movements, guaranteeing an incredible feeling of dynamic comfort, in all conditions of use.
i-daptive®: new structure, same comfort.
Intelligent technology for your work footwear.
Comfort mode

i-daptive® guarantees the antifatigue effect by returning part of the absorbed energy, in a way which is biomechanically compatible with the walking cycle.

Dynamic mode

Thanks to the variable geometry of the system you are guaranteed an instantaneous adaptation to different conditions of contact with the ground.

Off Road mode

Reducing the risk of trauma and sprains in rugged terrain is achieved by the stability control system, constantly working to keep your foot on axis and relieving pressure on your joints.
Four benefits in one system.
i-daptive® is the intelligent system which adapts to the foot, providing an incredible feeling of dynamic comfort.
Absorbtion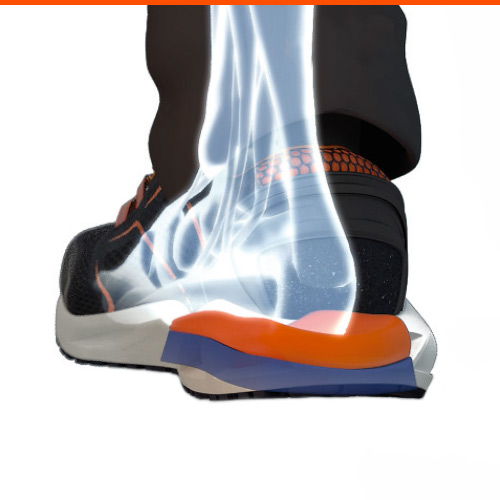 The energy produced by the impact between the foot and the impact surface is absorbed: the system reacts dynamically and instantly utilising the work and impact to benefit the user and reduce shock sensation.
Dissipation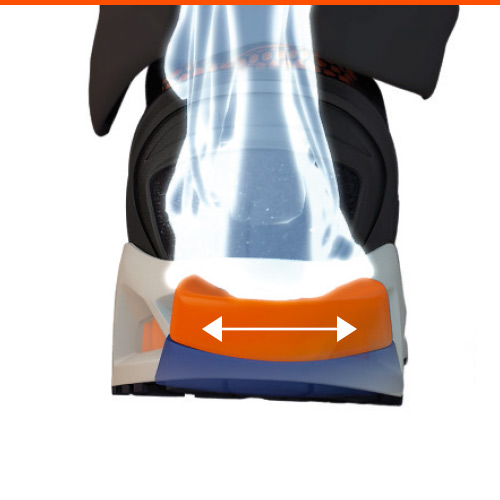 High impact energy is dissipated, taking the load of the body and immediately restoring normal function and ability. The stronger the impact the more your shoe works.
Return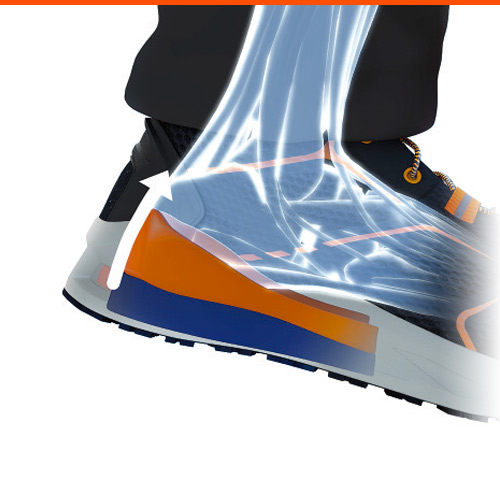 Energy is returned for your benefit and varies to the speed and movement of the foot.
Stability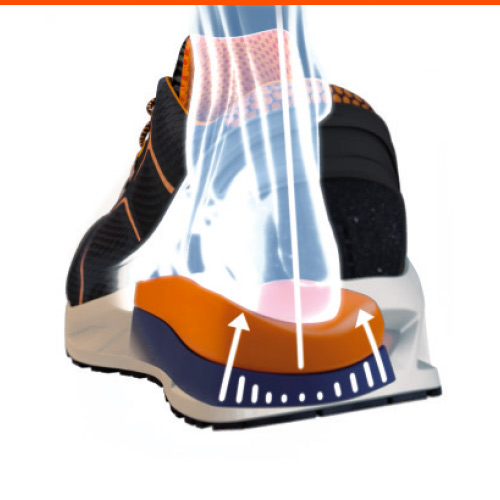 The foot is stabilized constantly as the sole works to keep the foot on axis, even during Supination and Pronation movements. This provides relief to pressure placed on the joints in the foot and further up the body, reducing risk of sprains.
Discover all the advantages of the partnership with Base Protection.
Ask for a visit from one of our sales consultants.
Experience the comfort of Base Protection footwear.
Ask for a visit from one of our sales consultants.